About our club
The Bolwell Car Club of NSW is the go-to Club for everything about Bolwell Sportscars, Bolwell Composites (Global Manufacturing Products), and other Limited Edition Australian Sportscars such as JWF, Buckle, K-M, Buchanan and Nota. ALL sportscar enthusiasts are welcome to join our Club from $10 for Associate Membership.
Wed, 12th August 2020
Ekka Wednesday (QLD)
Sun, 6th September 2020
Cars & Coffee
Sun, 20th September 2020
BCCA NSW AGM
Fri, 25th September 2020
AFL Grand Final Friday (VIC)
Mon, 28th September 2020
Queen's Birthday (WA)
Fri, 2nd October 2020
Burnie Show (TAS)
Sun, 4th October 2020
Cars & Coffee
BOLWELL - AN AUSTRALIAN ICON - $120 - GST, PACK, INSURANCE, DELIVERY INCL.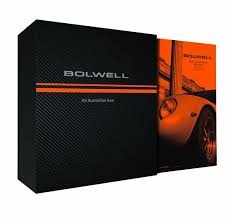 SPECIAL OFFER TO BOLWELL CLUB MEMBERS - $120 incl...