About our club
The Bolwell Car Club of NSW is the go-to Club for everything about Bolwell Sportscars, Bolwell Composites (Global Manufacturing Products), and other Limited Edition Australian Sportscars such as JWF, Buckle, K-M, Buchanan and Nota. ALL sportscar enthusiasts are welcome to join our Club from $10 for Associate Membership.
Wed, 30th September 2020
Mayfield Gardens Spring Opening
Fri, 2nd October 2020
Burnie Show (TAS)
Sun, 4th October 2020
Cars & Coffee
Mon, 5th October 2020
Queen's Birthday (QLD)
Mon, 5th October 2020
Labour Day (ACT, NSW & SA)
Wed, 7th October 2020
GEAR DAY
Thu, 8th October 2020
Royal Launceston Show (TAS)
'SPARKY' - Electrician - POA

Have Car, Will Travel
Hi, I'm Mark the Sparky from Wilton, I know Bolwells I specialise in older cars, and I'm...
BOLWELL - AN AUSTRALIAN ICON - $120 - GST, PACK, INSURANCE, DELIVERY INCL.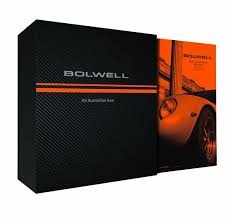 SPECIAL OFFER TO BOLWELL CLUB MEMBERS - $120 incl GST, 'extreme packaging', trackable, insured postage...
(Note: RR...